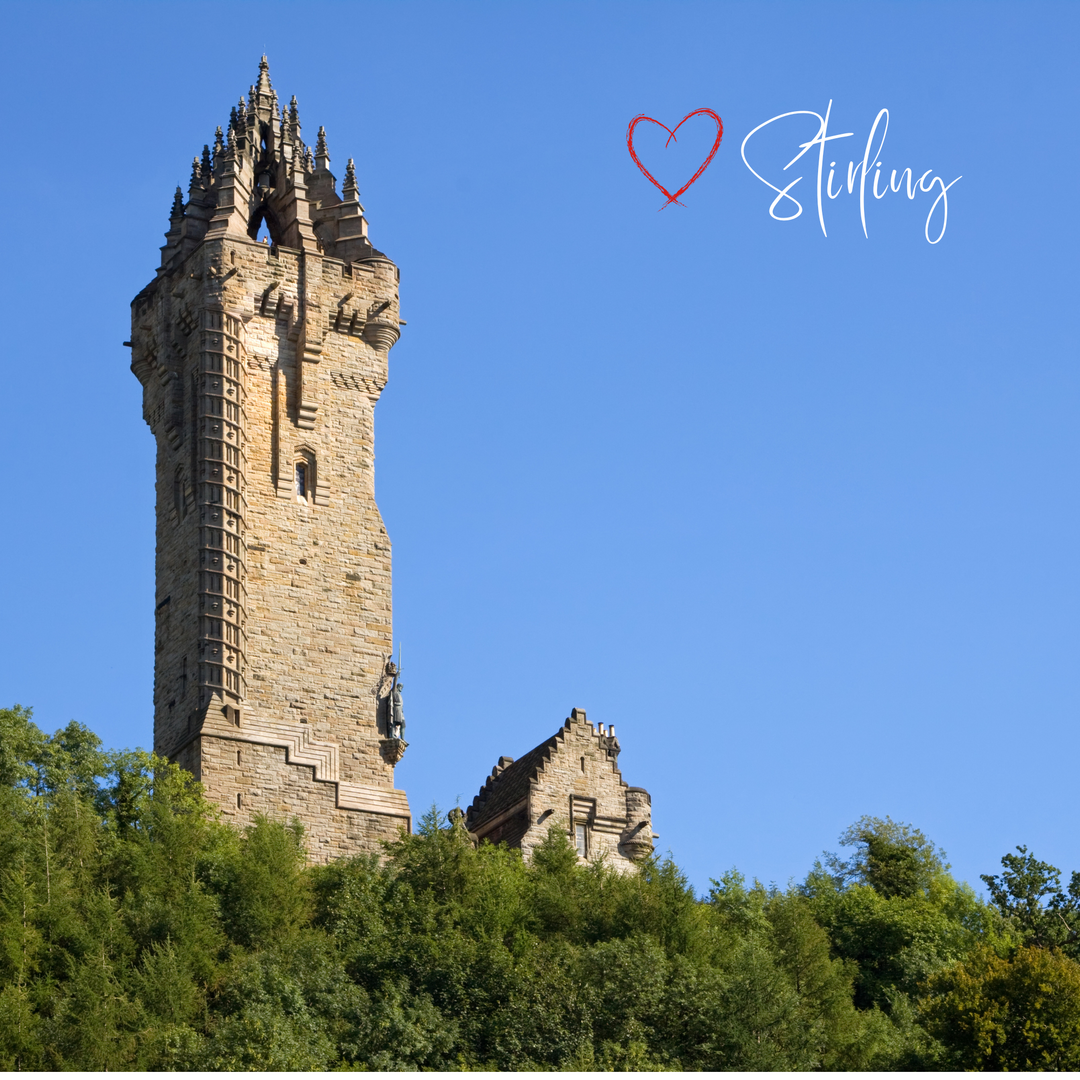 Places to Eat in Stirling
Welcome to our second blog in our series highlighting the amazing local independent business in our city.
We love our hometown of Stirling, Scotland's newest city and known as The Gateway to the Highlands, situated right in the heart of Scotland. We are surrounded by rich farmlands and outstanding scenery. You are never far from the ultimate view, and so close to neighbouring cities, such as Glasgow and Edinburgh.
Visit Clan Artisan
Our wee shop is situated in 56 Port Street, about a 10-minute walk to Stirling Castle. Stirling is a very compact and beautiful city, with lots to see and do, with a little something for everyone.
Food Stirling
This blog is about the amazing restaurants we have in our wee city. Our mission is to help promote the independent businesses, so we haven't included any massive restaurant chains.
It's also very difficult to mention ALL of the amazing hard-working businesses we have here. Apologies to any businesses we haven't had the pleasure of visiting and/or haven't mentioned.
Our next-door neighbours to the left and a fantastic Japanese & Chinese fusion restaurant. If you are looking for authentic Asian foods, such as sushi and bento boxes, this is a great place to try. They also serve all the usual favourites on their menu, such as the ever popular salt and pepper chicken or try something a little different if you like to be a bit more adventurous. You won't be stuck for choice!
This is another family-owned restaurant, which is American themed on the corner of our street. They pride themselves on their authentic American style pancakes, steaks, and hand-crafted burgers.
Recently, they have been awarded with TripAdvisor's Travellers Choice award and been nominated for Scotland's Business Award for places to eat. This is a great restaurant for the full family to enjoy. 
If you love a cocktail, they have a mean cocktail menu that you can work your way through. We also have 10% off vouchers available in our shop for TJ's. 
Nooch is another wee gem that has just recently opened in Stirling. It's a 100% vegan restaurant and their food is just delicious. Us Jen's aren't actually vegan, but the food here is so tasty, you wouldn't even know that it was all plant based. They are also licensed and dog friendly. So, you can enjoy good food, wine and bring your furry friend! Love a quiz night? So do they, so check out their socials for more details.
You will probably only find Oscar's, if you have been given a recommendation or happen to stumble through The Old Arcade in the city.
It's a lovely place, so beautifully decorated and hidden inside The Old Arcade. They have a delicious menu choice, which includes tapas and lighter bites. They also have fantastic wines and cocktails to enjoy. You can also order their amazing menu to take away. They have live music on Fridays and Saturdays and can also be booked for private parties.
The Allan Park is a five-minute walk from our shop and is such a lovely place to have something special to eat, in cosy and elegant surroundings. They serve delicious breakfast, brunch, lunch & dinner.  Their menu has a great choice of foods for all tastes. They also have gluten free, vegan, and vegetarian options.  
They are fully licensed and have a seating area outside.  They have a a cozy log burner blazing away in the winter time, creating the perfect atmosphere. They are also dog friendly.  
Fletchers is another award-winning family run restaurant, where you can enjoy a tasty breakfast, brunch, lunch, or dinner.  Their menu is vast, offering lots of choice from steaks, to seafood, pizza and pastas and lots more in between. They also have a great selection of vegetarian & vegan options. You can also pre book an afternoon tea and enjoy it with or without fizz. 
If the weather behaves, they have an outside seating area, where you can enjoy a cocktail or 3 or maybe even a cocktail tree! 
Brea is a multi-awarding winning restaurant showcasing the best of traditional Scottish foods, with a modern twist. They source their produce locally wherever they can. It is the ultimate food lovers experience, combined with their wide range of Scottish spirits, ciders, and craft beers. There is something for all palates to savour and enjoy. 
Mint Leaf is a beautiful restaurant, serving delicious traditional and contemporary foods, from the Himalayan regions of Nepal and India. Their unique spices and herbs are exclusively sourced from these areas. They offer a taste sensation  throughout menu and their nans bread are AMAZING! 
Local Folks
We need to remember to support as many local businesses as possible, to encourage growth in our city. We don't want anymore empty shops or units. So, we hope that these wee blogs can do a little bit to help. Please share to help our city flourish, as the government aren't going to help us all out. It's on us! 
Please check out these other amazing places to eat:
Next blog will be independent shops in our city. 
---