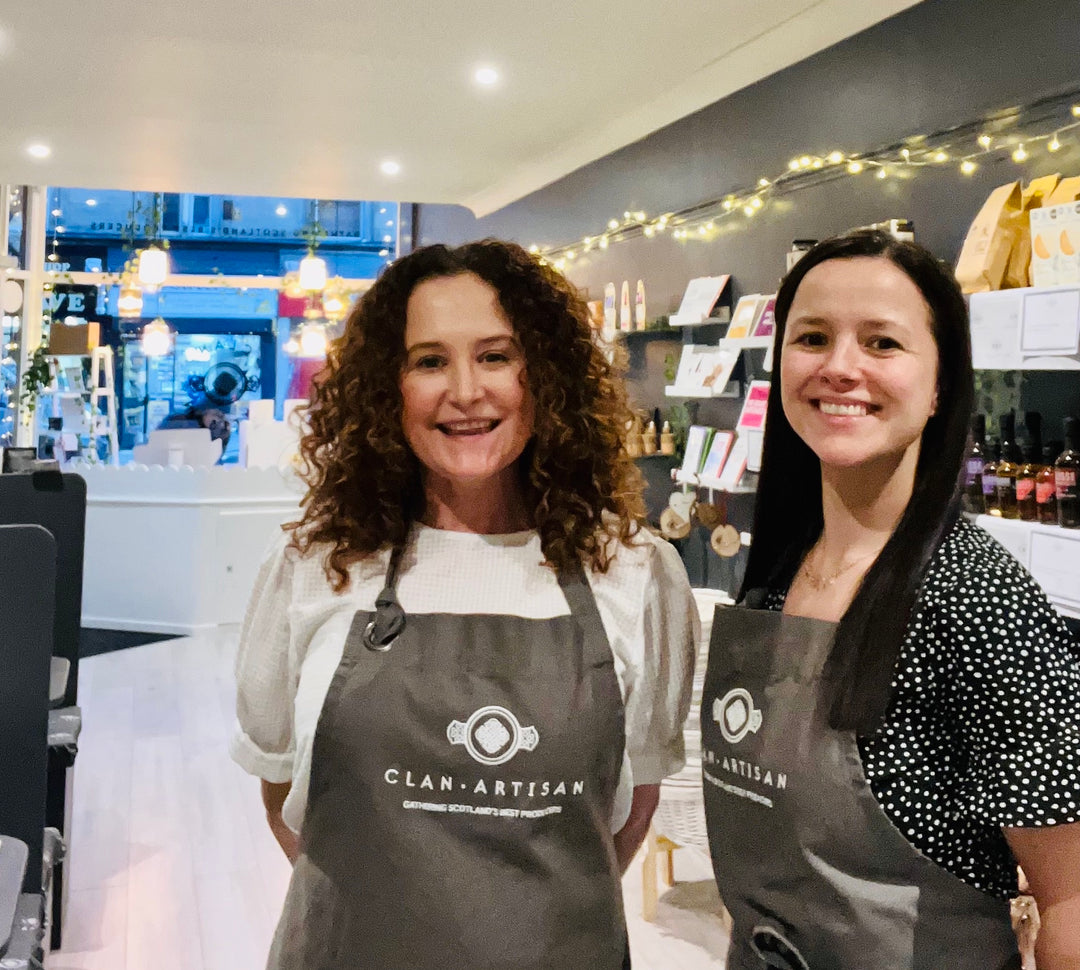 Our Biggest Challenges with our Start-Up
So the holiday season has passed in a blink of an eye and the bleak month of January is finally over, we managed to take the time to catch our breath after a belter of a first Christmas in our wee shop. 
It's been nearly 4 months since we picked up our keys and it's time to reflect on the last few months. 
Huge Learning Curve
It's definitely been a massive learning curve for us Jens having an actual shop. It really has been a school day everyday. 
One thing we have found is people shop completely differently in the store, than online. 
For example, we hardly sold any greeting cards on our website and in the shop they are our biggest seller.
People come in just to buy cards, so we have ordered lots of new ones to add to our range from The Right Words, F and B Cards , Snappy Crocodile Design, Lana Mathieson Designs and Hiya Pal . We love to hear people having a wee giggle at the cheeky Scottish patter in some of our cards. 
Crystal Ball
We are now trying to work out what people will want to buy from us throughout the year, as obviously that's very different to what they would purchase at Christmas. We attended the SECC trade show last week and found so many new products we want to order, but we are still finding our feet regarding what our customers want. 
Would anyone have a crystal ball for this please?
Hidden Costs
The main thing that surprised us were all the hidden costs of a physical premises. 
There are so many things that you had no idea that you even had to pay in the first place. For instance, business water rates? Oh my …. the water rates. 
We have a sink and toilet and no swimming pool, but we pay a small fortune to flush that loo! 
Then the electricity bill ... well we knew that was going to be shocker, and can confirm that it is! We are now looking forward to the summer, so we can hopefully turn the heating off and get that electricity bill down!
And did you know that you need a licence to play music ... then there are the internet charges, rent, insurance, taxes, pensions, VAT, stock purchasing, wages and so much more. 
Surprisingly Good January
The first two weeks in January, we nearly had a panic attack with how quiet it was. 
But if you work in retail - you know that's just how it will be. 
But then some of the small businesses we work with, placed their first orders for 2023 for their customer appreciation gifts:
Then the weather changed and people starting walking along to our wee shop, loving what we have to offer and the panic was over …
---