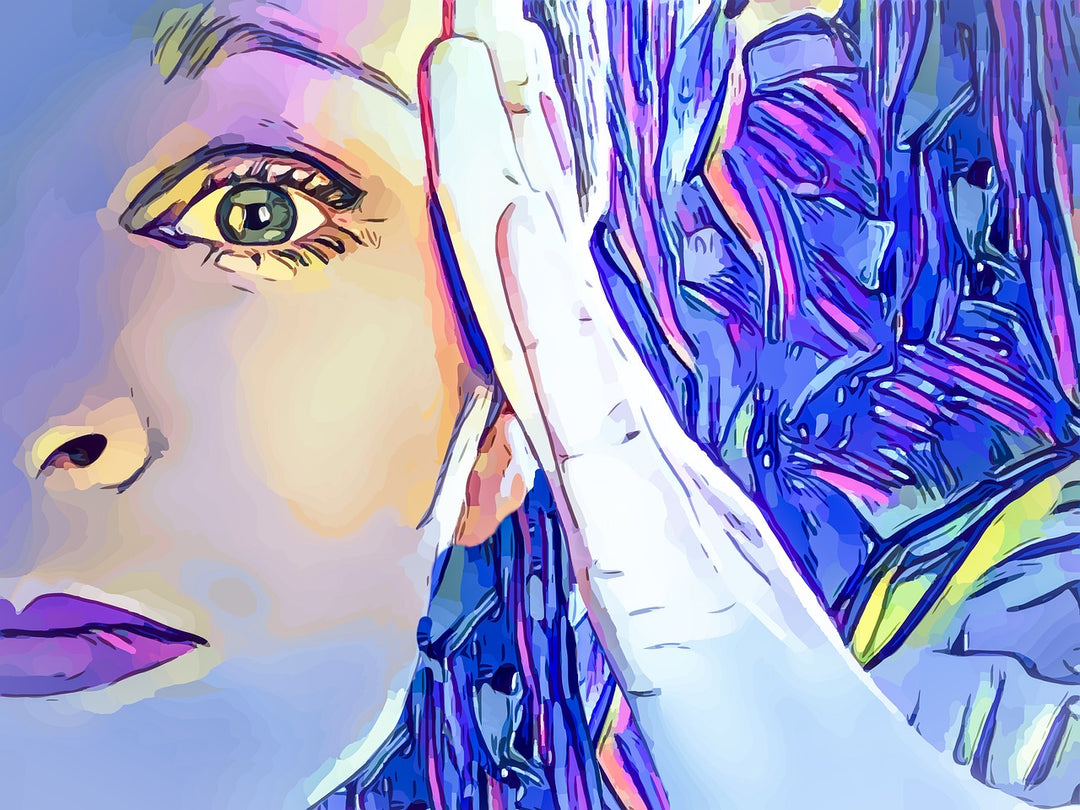 Stress Awareness Month - 10 Fun Ways to Relieve Stress
April is Stress Awareness month and throughout the month, teams of experts will try to increase awareness of what stress is, what causes it and how to relieve it.

How it Affects Us
Everyone experiences stress at some point in their life and we at Clan Artisan have certainly been through stressful times ourselves. House moves, working two jobs, juggling day to day life, financial obligations, miscarriage, the death of our beloved mother-in-law...not even so much as how it affected us but more adapting to the change in a husband and son who lost his mother. Sometimes it's easy to let stress get us down but we believe the best thing to do is be conscious of it, even try to use it as a positive to motivate yourself or appreciate what you have, and do what you can to relieve it. The world is not closing in on you, but sometimes it feels like it is...

Relieving Stress
We have come up with 10 fun ways to relieve stress, in whatever manner it presents itself:
Exercise - whether it's yoga or going out a run, a fitness class or climbing the local Mountain, exercise does make you feel better (mostly afterwards!). Even when we took a hike up the Ochils recently, the 4 year old who repeatedly stated "Mummy this is not fun" whilst on the walk, declared it as the favourite part of her day when asked at bedtime.
Music - the old saying 'sing like nobody's listening, dance like nobody's watching' actually works. Get the volume cranked up and let your hair down. Just make sure the windows are closed!
Massage - there are great deals to be had on Daily Deals websites or splash out and book into a 5* resort. Or get your other half involved, ahem!
Laugh - at anything. Google 'jokes', watch The Comedy Channel or just remember the time your child shouted something mortifying in a public place (always hilarious in hindsight!).
Perform a random act of kindness - When opportunity presents itself, this is very satisfying. Our favourite is buying food or a coffee for a homeless person, always makes us feel humbled.
Cuddle with an animal - anyone will do but if it belongs to a stranger, always ask first!
Colour - adult colouring books are very popular just now but there's a lot of satisfaction to be had from getting the felt tips out and making a colourful picture. The kids had Day of the Dead masks to colour in and when they got bored we took great pleasure in finishing off their creations!
Break something - aim small with this one, I think if you were to smash a window you may regret it afterwards
Scream - like breaking something, this is a great way to just let it all out
Plan a holiday - we're just back from a couple of chilled days in rural Perthshire and feeling stress-free and motivated!

When you can't do it on your own
These are just a few fun ways to relieve stress but we believe communication is key. As a large communications company once said, it's good to talk, whether it be with friends or family, a doctor, helplines, charities or approaching websites dedicated to stress management. This is why Stress Awareness Month is so important, it informs people about stress and provides them with the tools and resources to manage it.

Our contribution
We believe mental health is so important and recently assisted the charity The Scottish Association of Mental Health in raising £550.

Another great thing about us is if you have a birthday or significant event coming up or just want to treat someone, we can take all the stress out of purchasing that gift with our hampers, which delight even the most difficult to buy for! Visit https://clanartisan.co.uk and let us take care of the rest 😊
---